On the fourth and final day of the Bay Regatta, Chang Race Day, PRO and race organizer Simon James continued the regatta's two-start format as all the monohulls crossed the start line together followed by all the multihulls. Another great sailing day greeted the participants as they sailed a short loop around some of the islands off the coast off of Krabi's Railay Beach, before heading out for a straight shot back to the southern end of Koh Yao Yai with the racing boats doing a slightly longer course than the cruisers. After all the boats crossed the finish, they headed back to Phuket, where they celebrated the final prize giving and dinner at Kan Eang 2 restaurant, overlooking Chalong Bay.
The four-boat Racing Class was already decided before the final race as Sergey Khamstov's Megazip won the title for the second-straight year earning three firsts and a second-place for a five-point score over the four-day event (last year, the boat's skipper was Aleksandr Trofimenko). Steve Manning's Red Rum took second spot, with eleven points. Vitalii Plaksin's Uminoko and Gary Baguley's Fujin were next, tied at 12 points apiece, but Uminoko took third as a result of winning the class on day one.
In the Cruising A class, Niels Degenkolw and his all women's' team took first in every race except when they finished second on day three, thereby keeping's Niels invincibility streak alive, as he won his class in the Bay Regatta for the umpteenth time. Amazing, indeed, as the Dane is coming off recent reconstructive knee surgery on both knees at Phuket's Vachira Hospital and sitting in Phoenix for a four-day regatta can't be easy. Max Palleschi's Prime Factor took send overall and with Stanislav Pechenkin's Russian crew Southern Breeze 3 came in third.
Cruising B was won by all the Thai-crew of Marigold, skippered by Ket Mangklaseranee. They turned three first-place finishes into a convincing overall lead. Mig Wehrle's Aqua came in second overall but had the regatta's cutest entrant-Mig's three-month old son Lucas on board. Paul Baker's Isabella, Greg Brennan's Toot Yai (Big Butt), and Woodrow Christensen's Linda finished third, fourth, and fifth, respectively.
The Bareboat Class ended up going to George Brown's Kinnon as Denis Aksenov's Venture was forced to "retire" on the final race due to use of an improper sail. Venture were very good sports about it all though, and congratulated Kinnon with a standing ovation during the final ceremony. Russell Waddy's Allsail Kingsman and Andrew McDermott's Fei Jian were third and fourth overall in this division.
Fugazi was the star of the show in racing multis, winning line honours in all four races – but when their handicap was applied that was only good for fourth overall. They even set a set course record on the final leg from Krabi-Phuket in 2:06. John Newnham's Twin Sharks tight-knit team of Alfie Rowson, Jason Corall (fly in from New York), Tam Keawwantha (flew in from Ireland), took first overall in this ten-boat class, Alan Cawardine's Asia Catamarans Hurricane came second and George Eddings on Blue Nose was third.
Multihull cruising was a two-boat affair and Robert Hossack's Raptor 2001 whupped Rick Fielding's Mojo in all four races.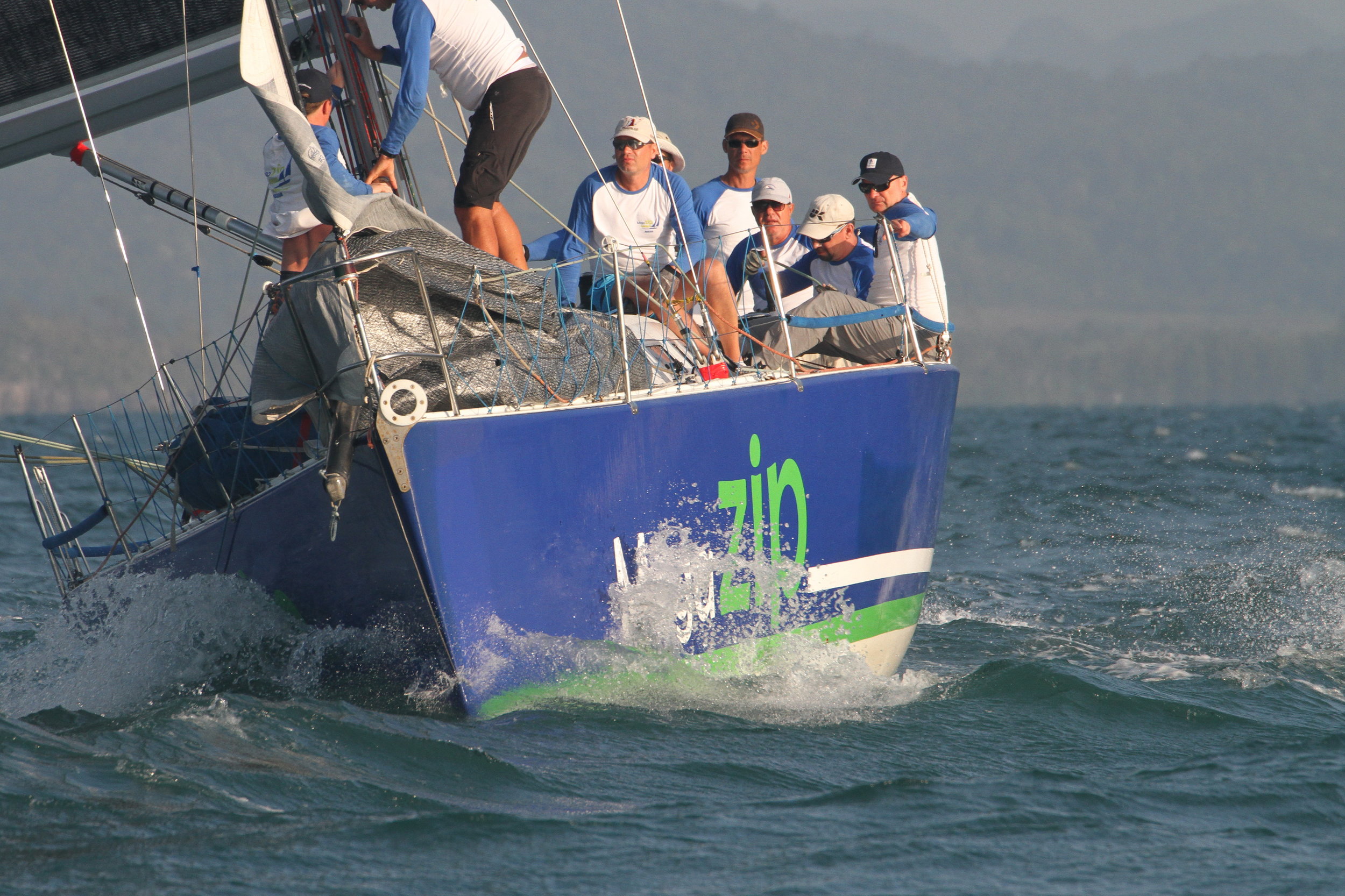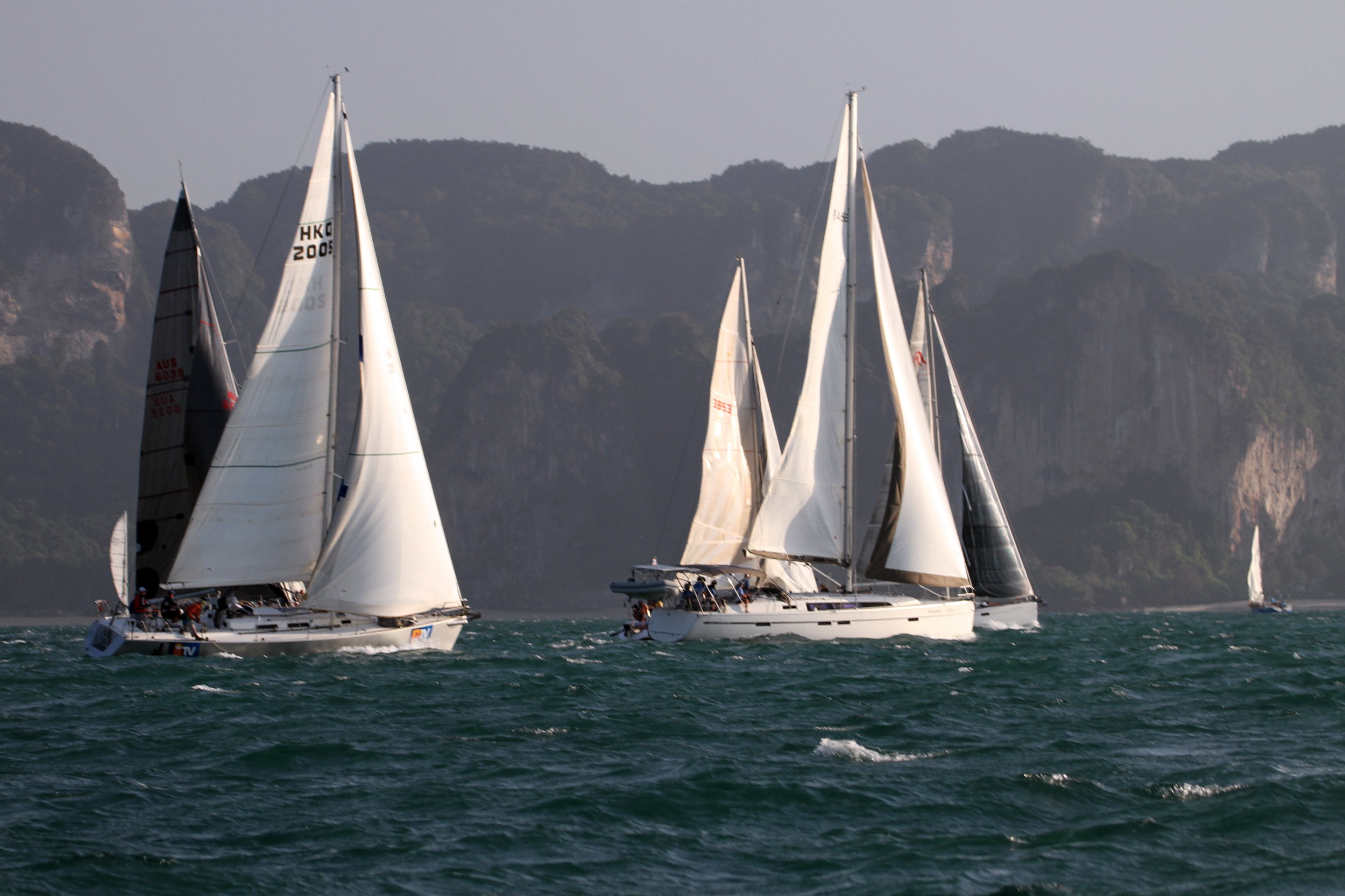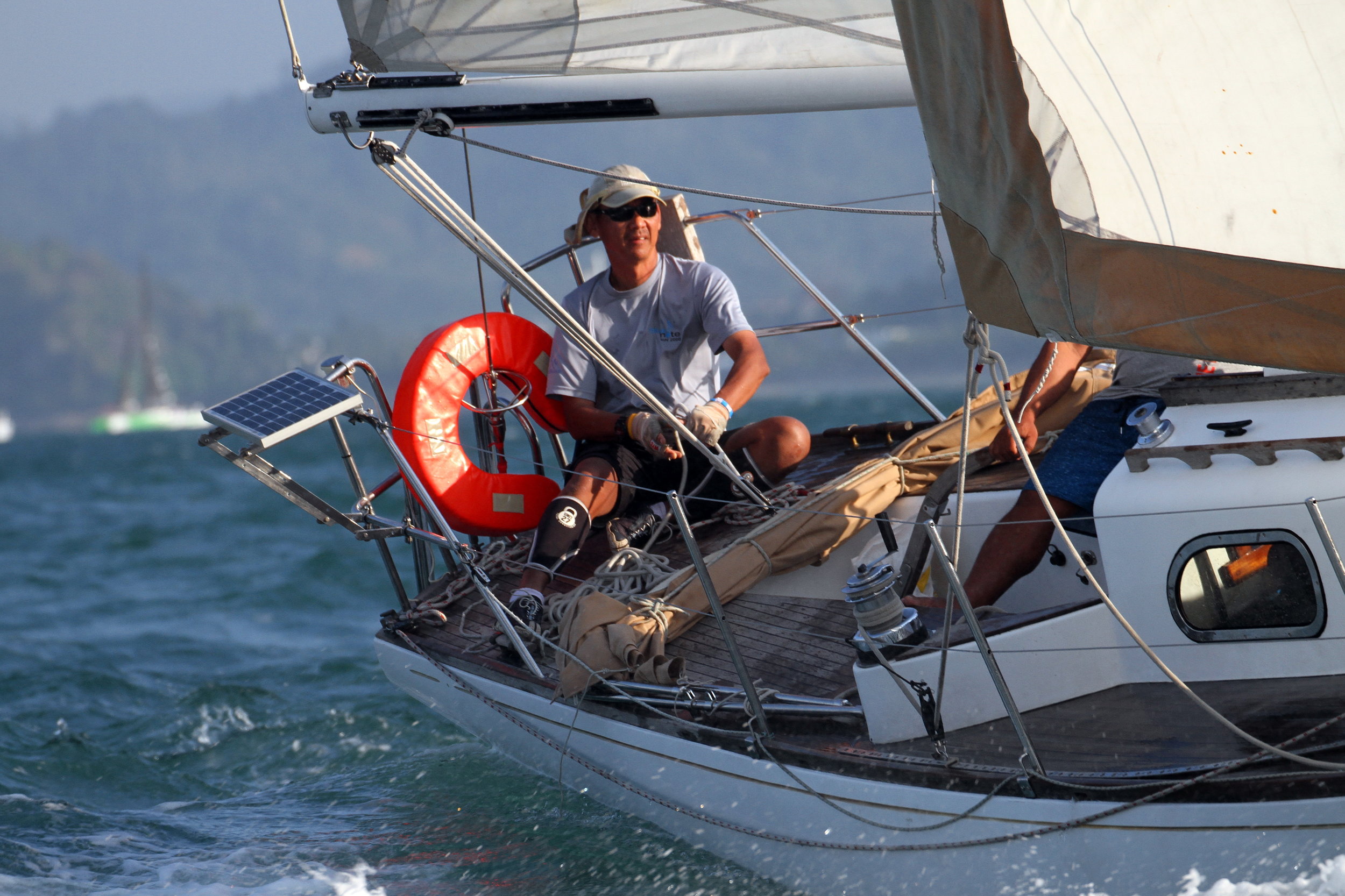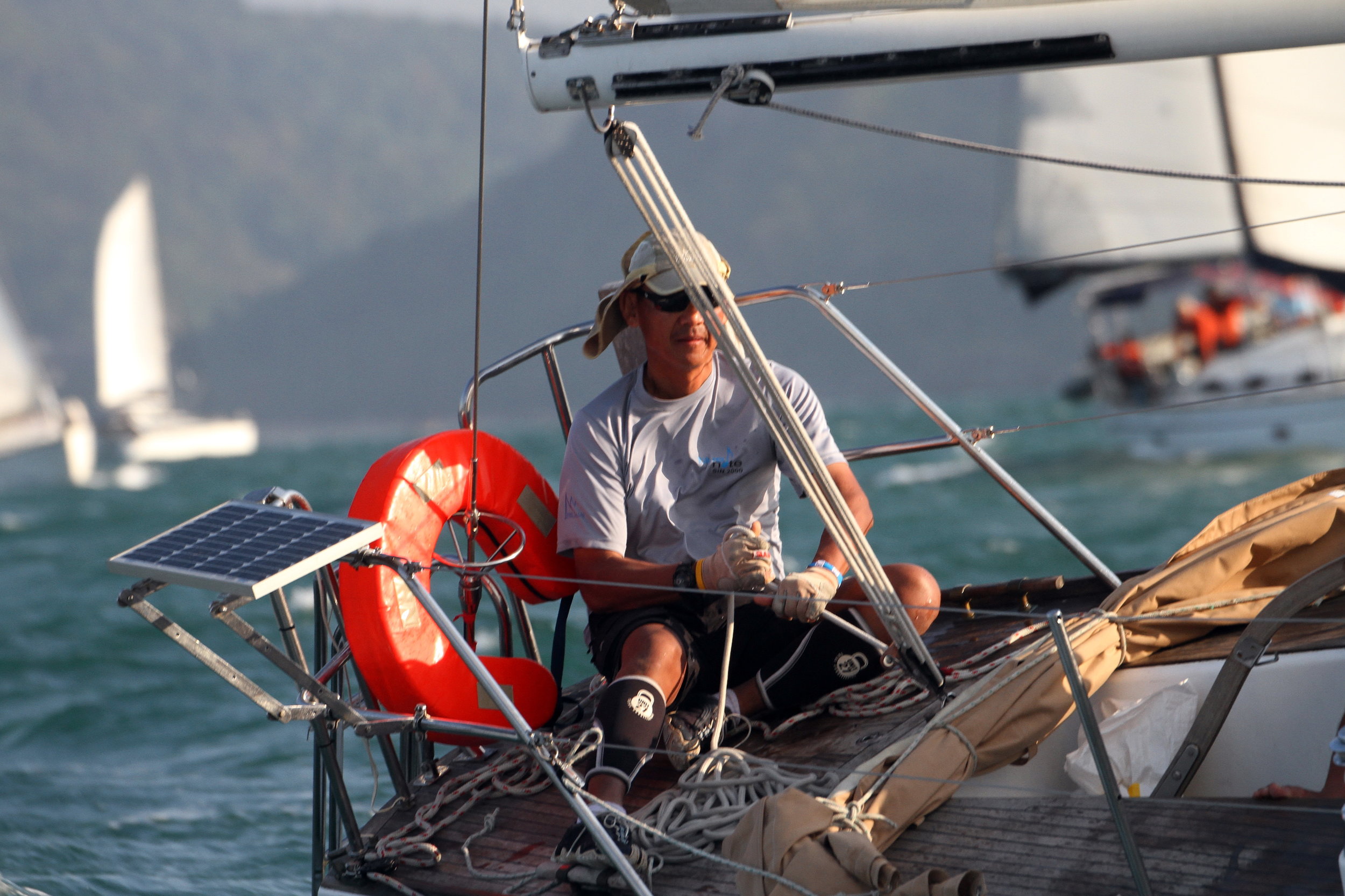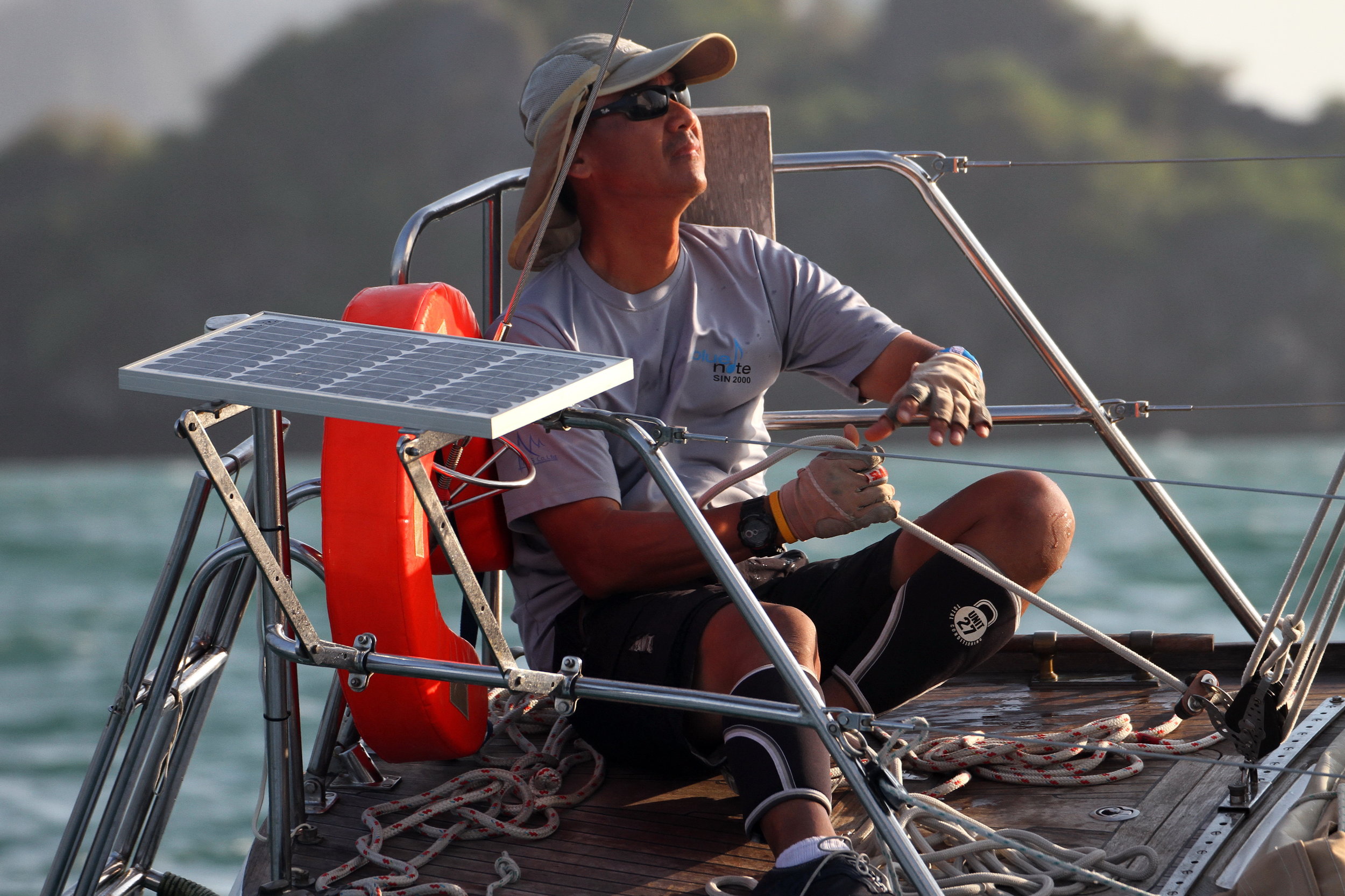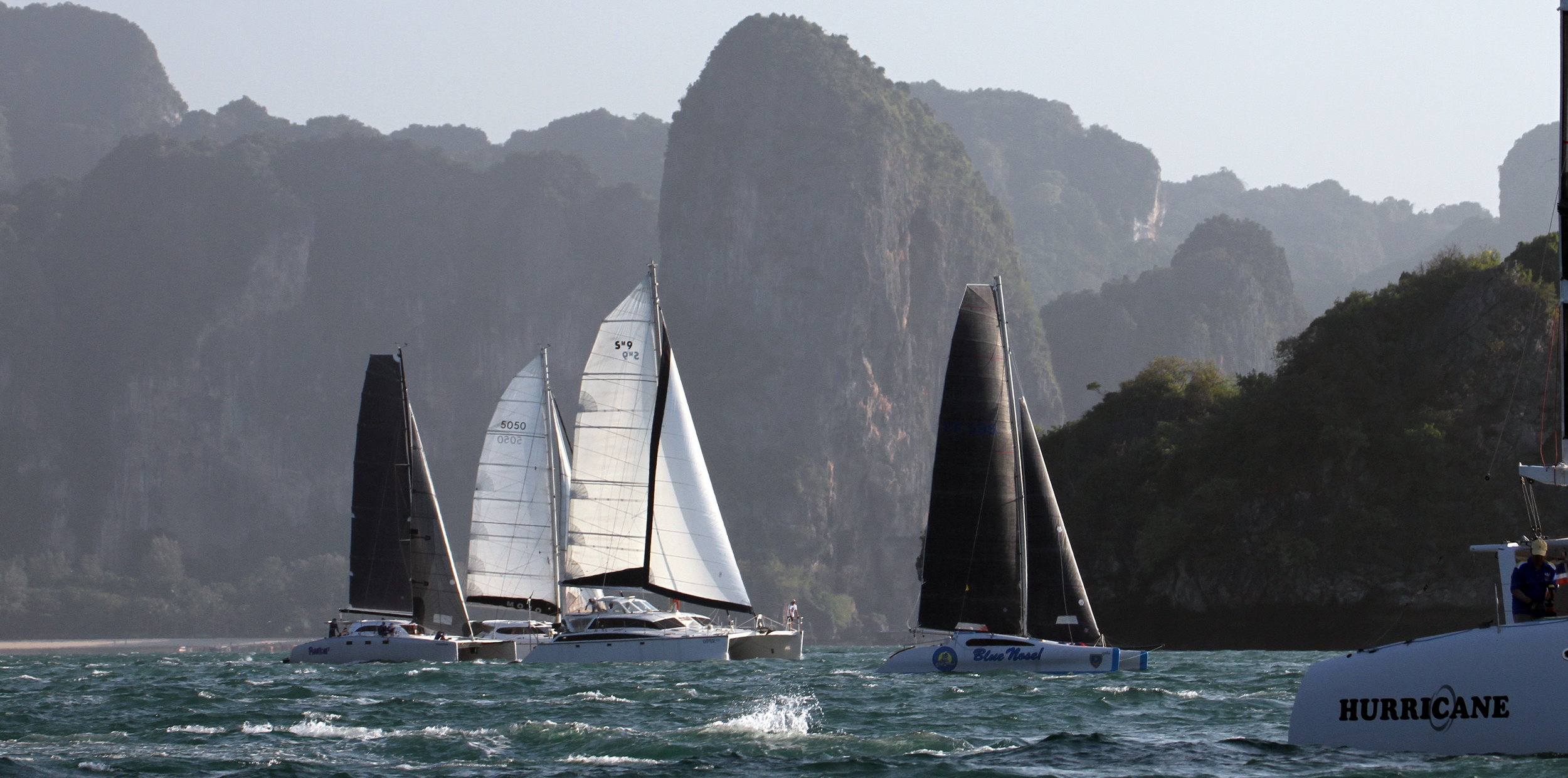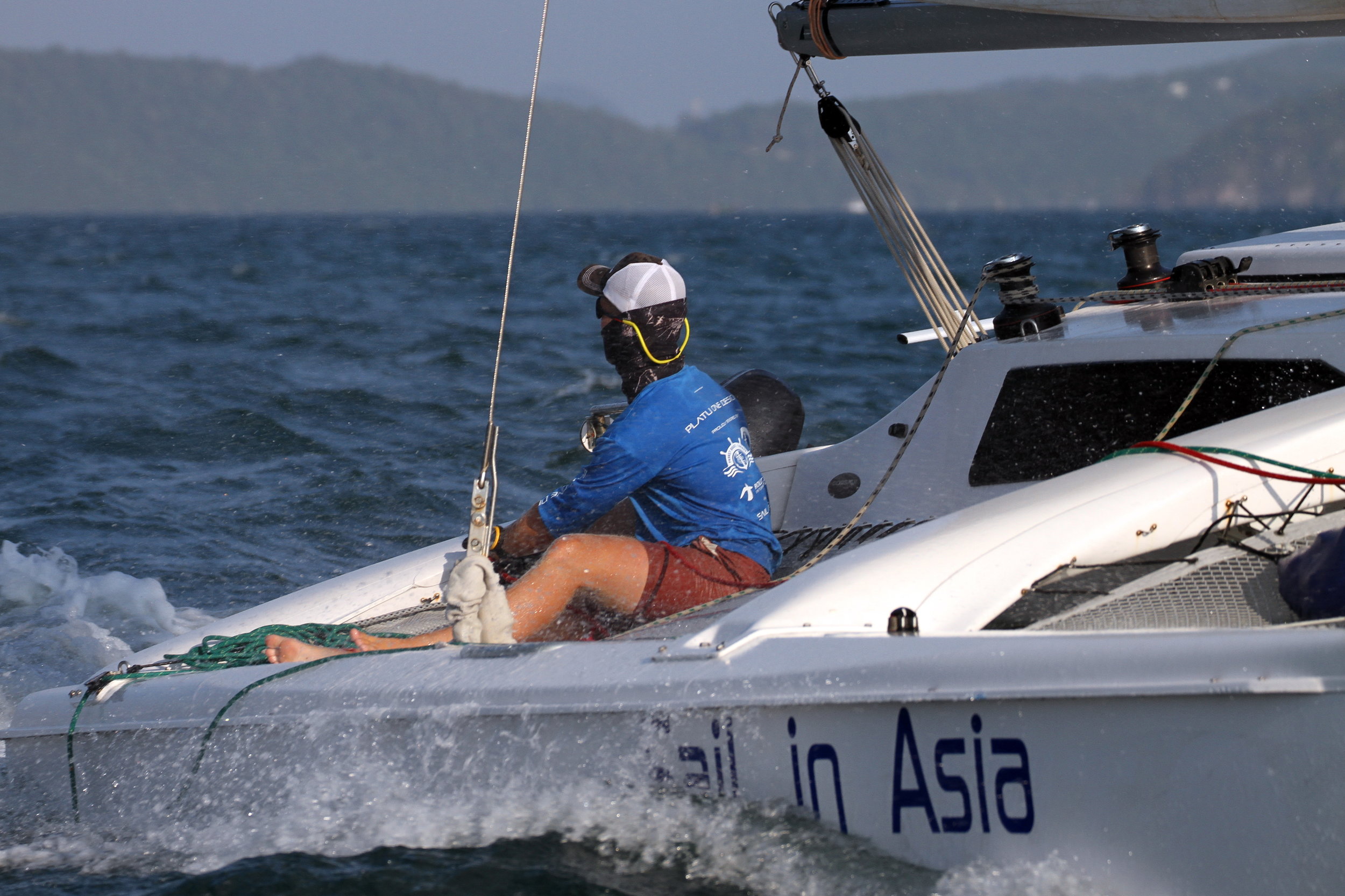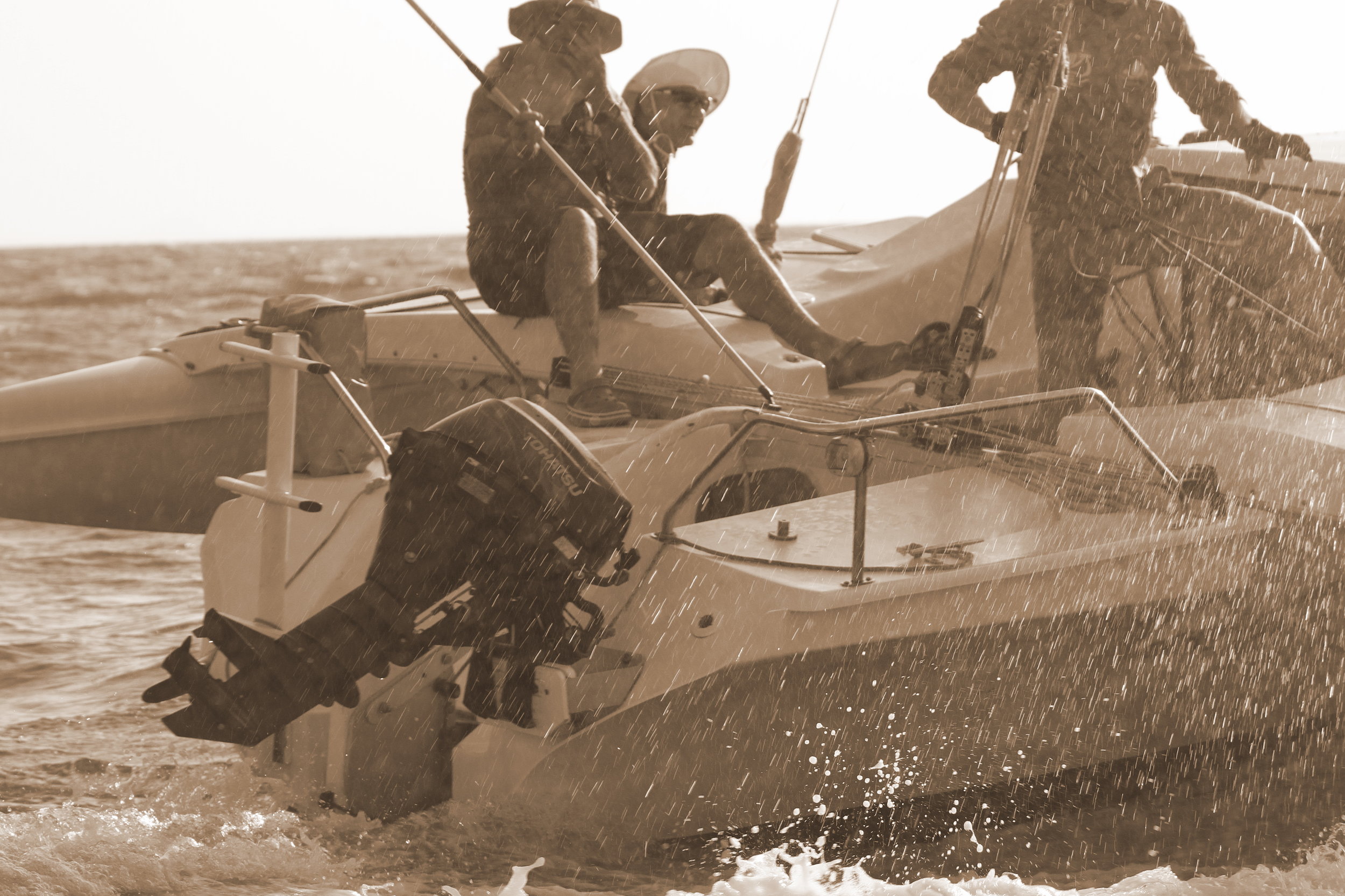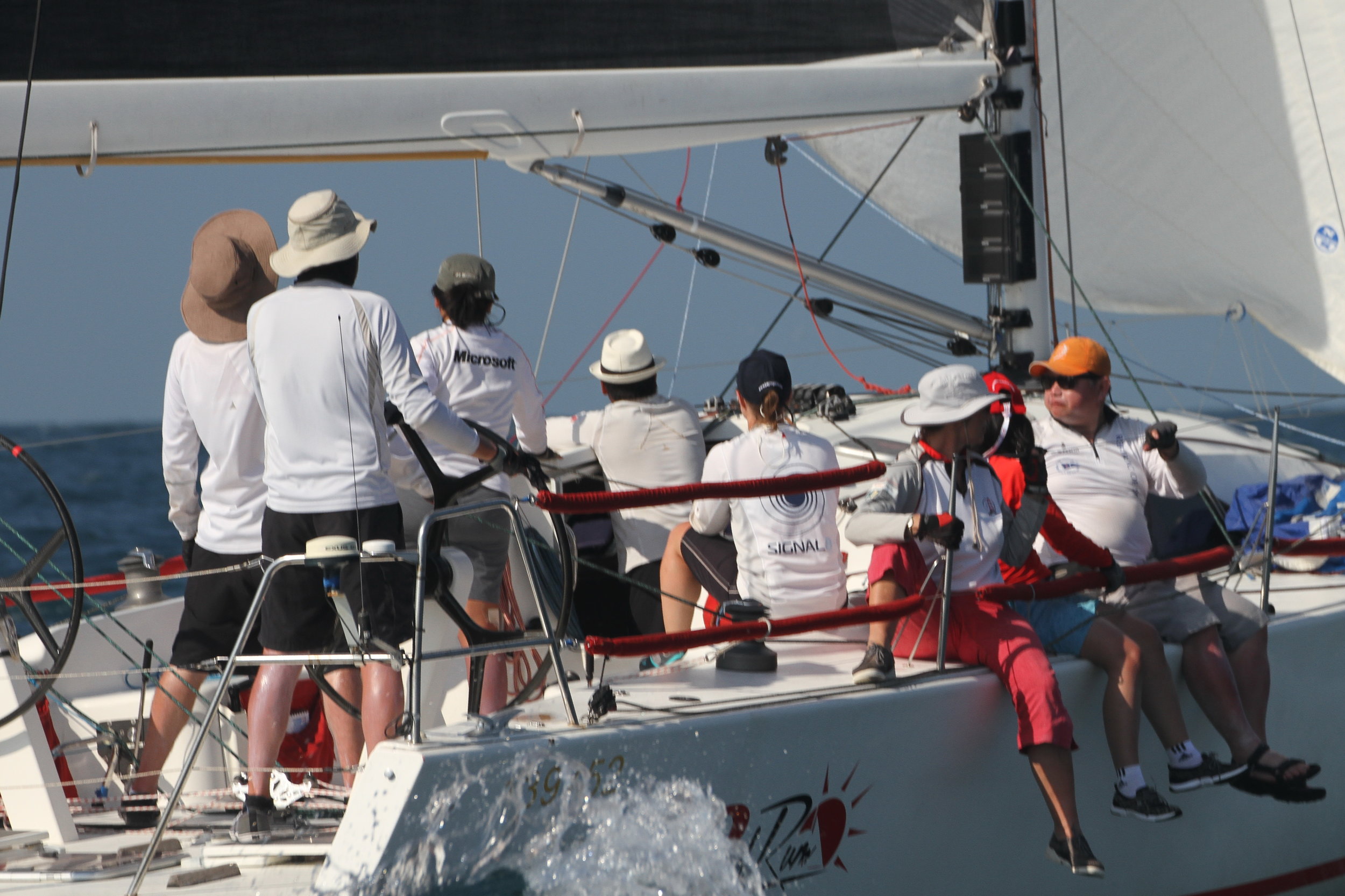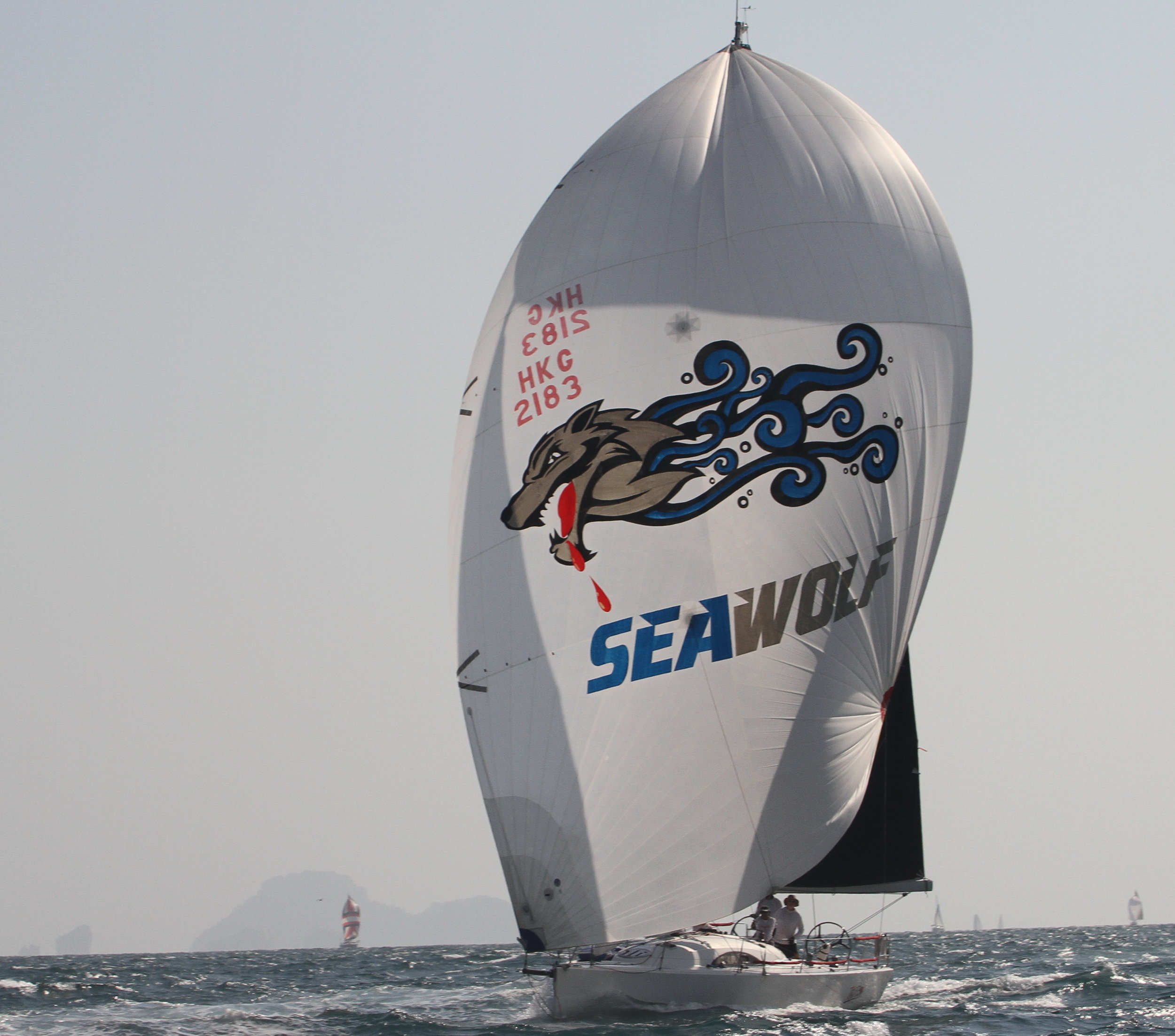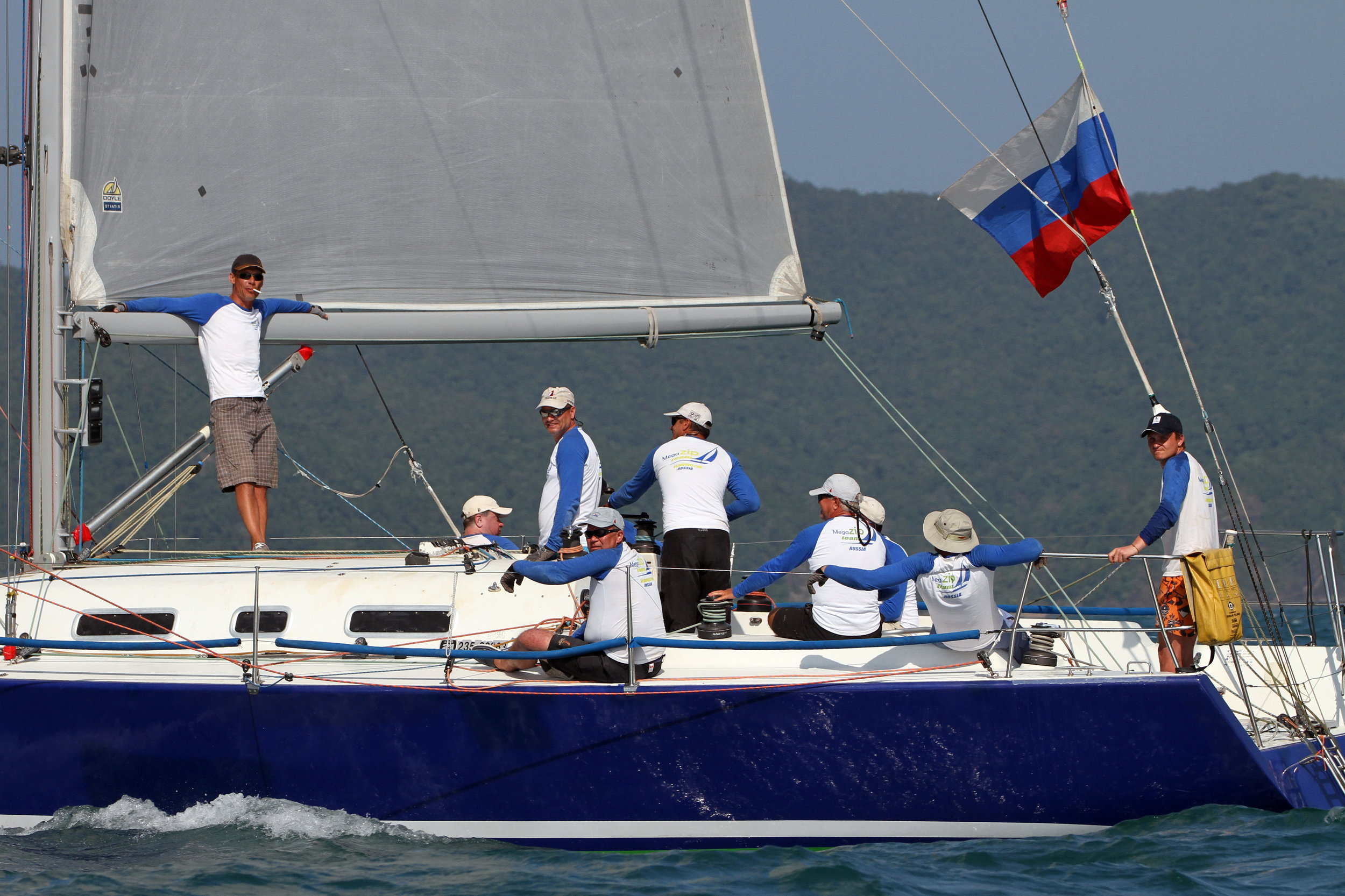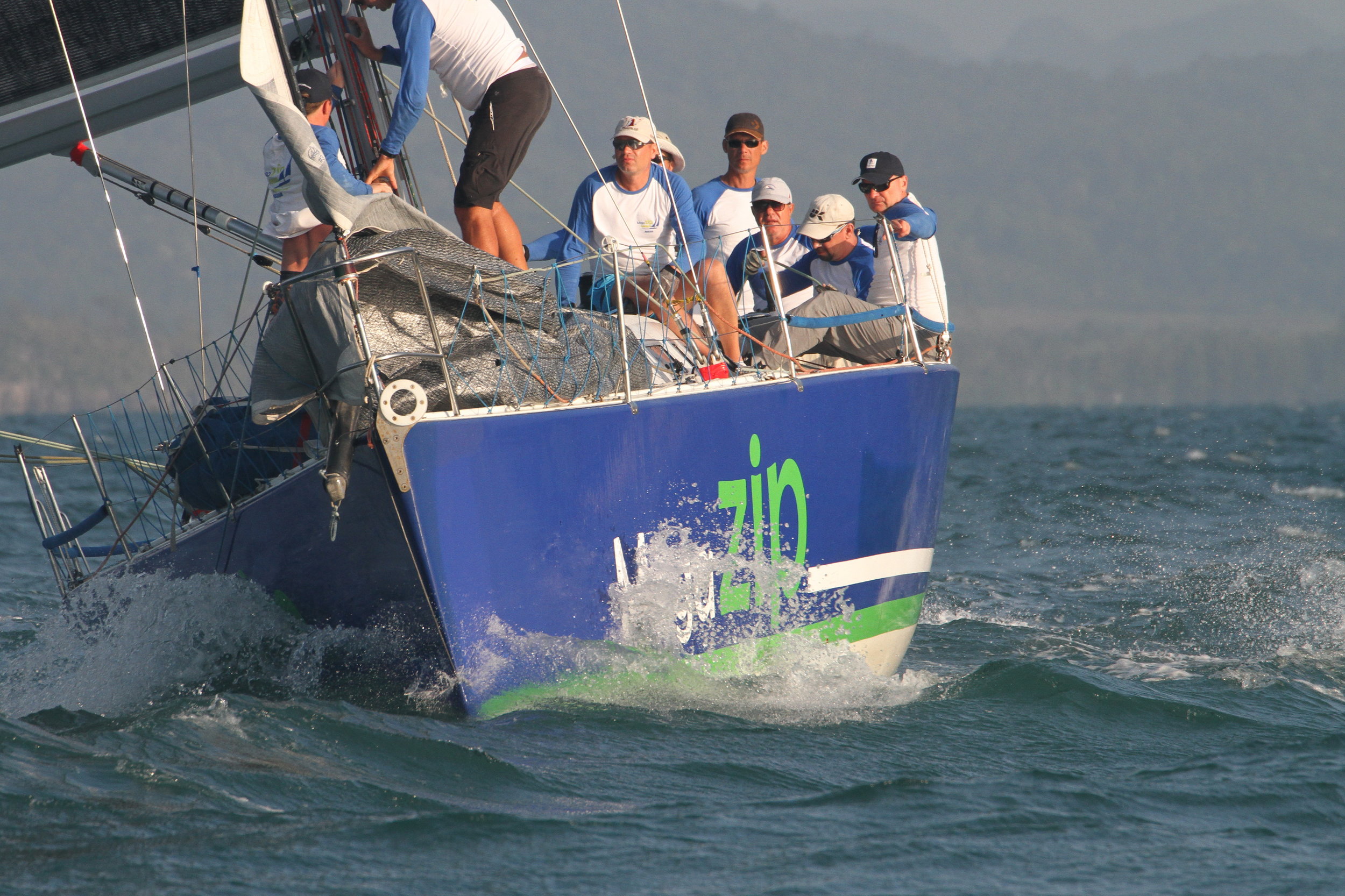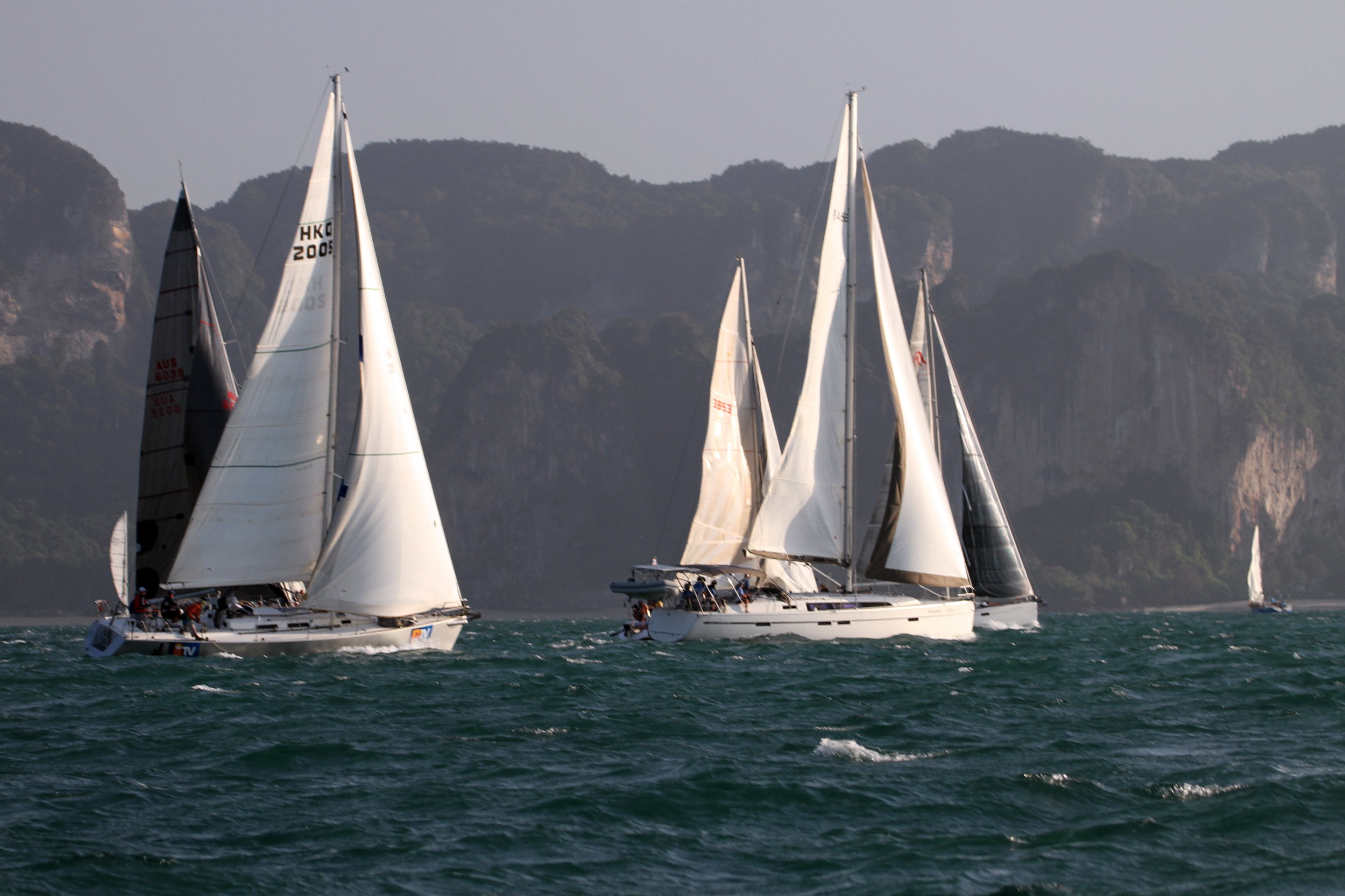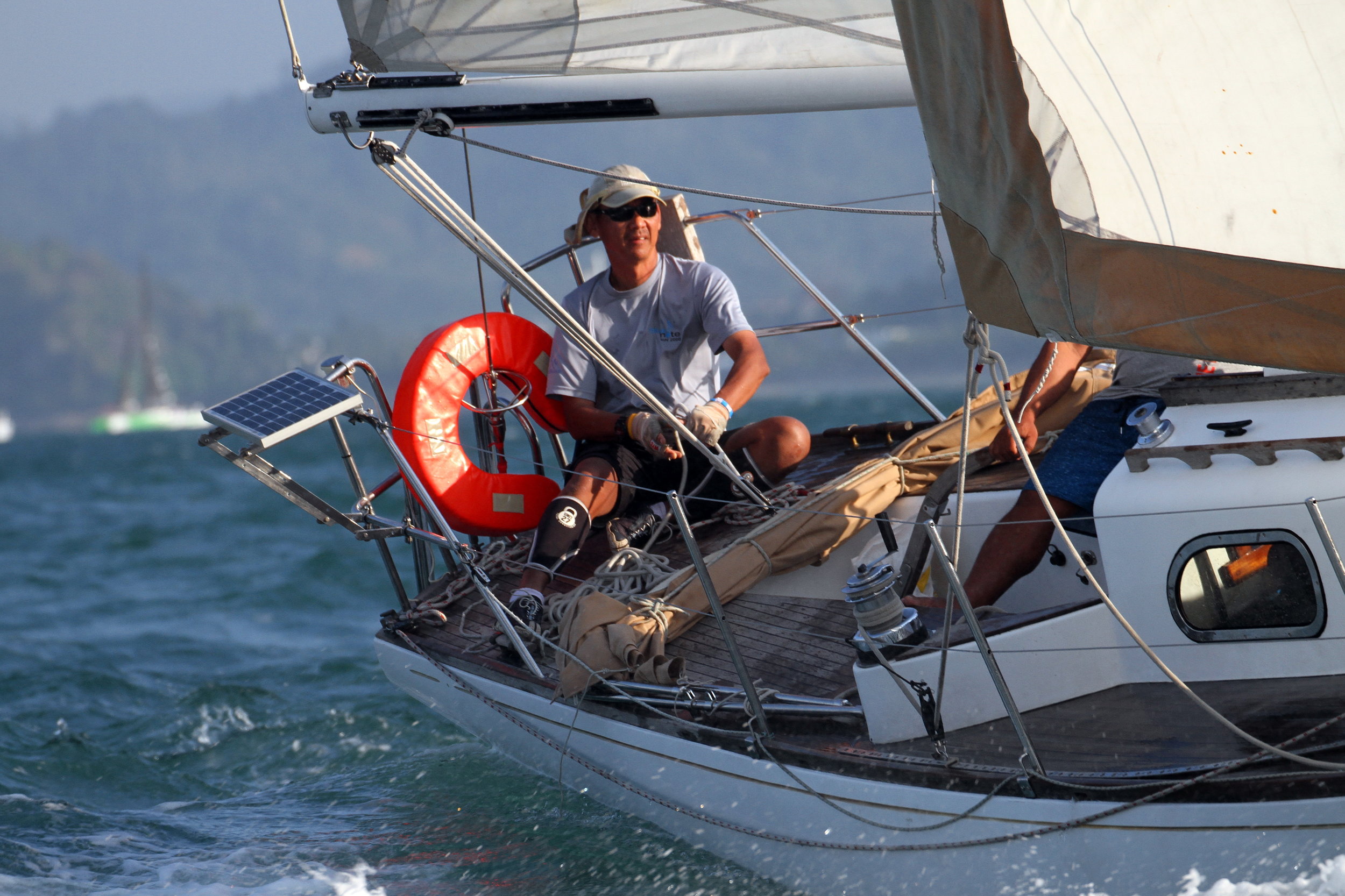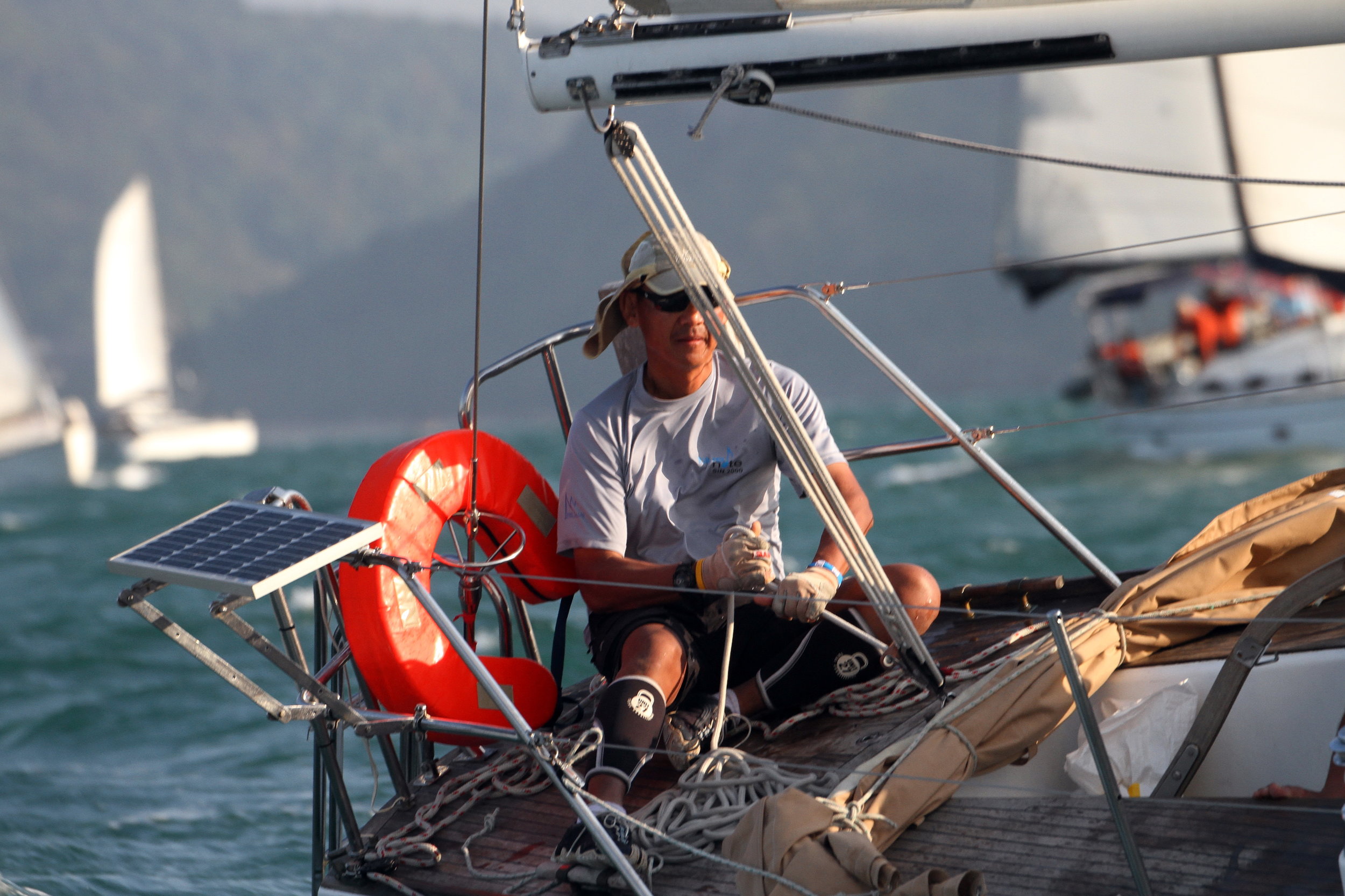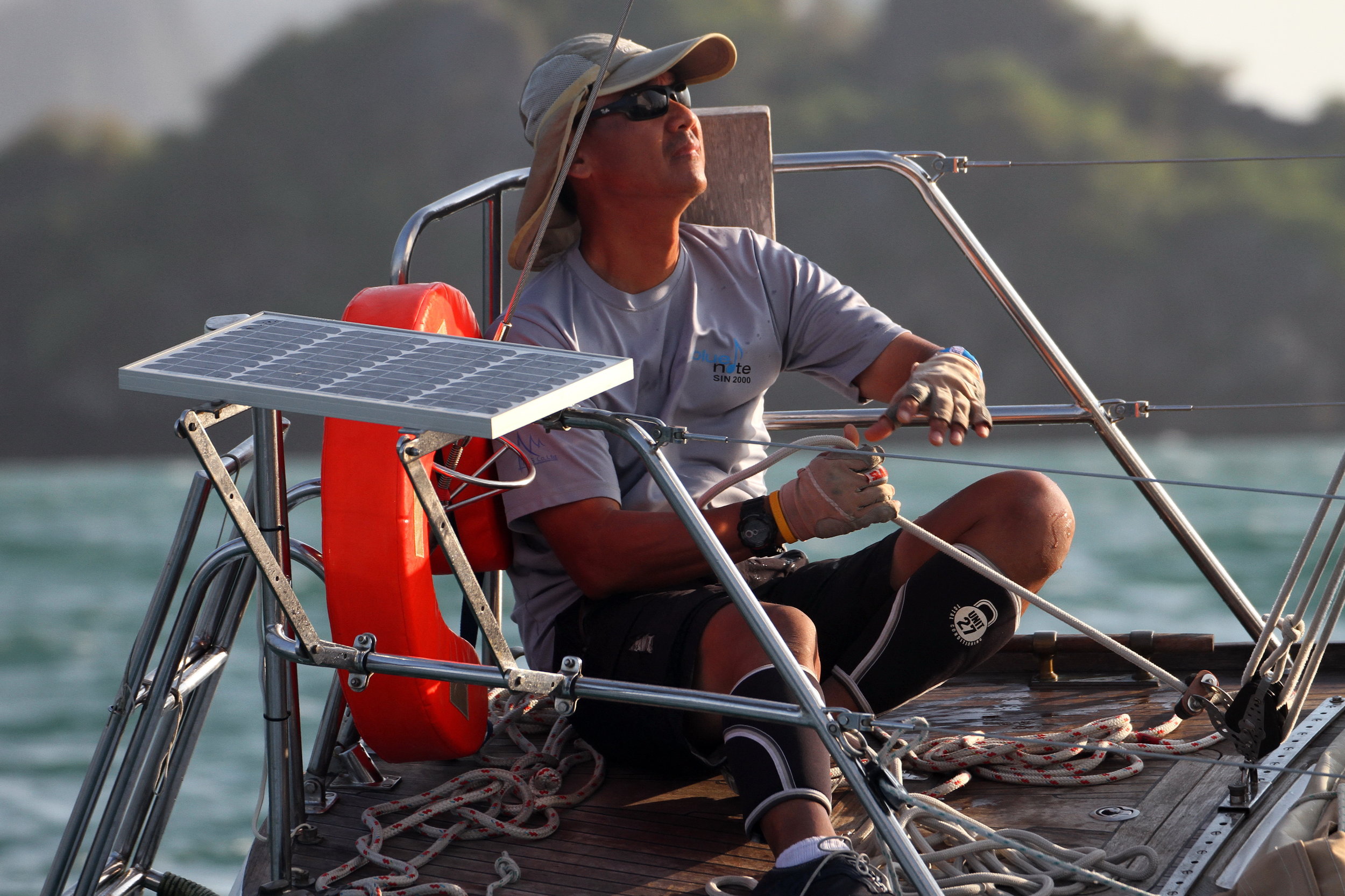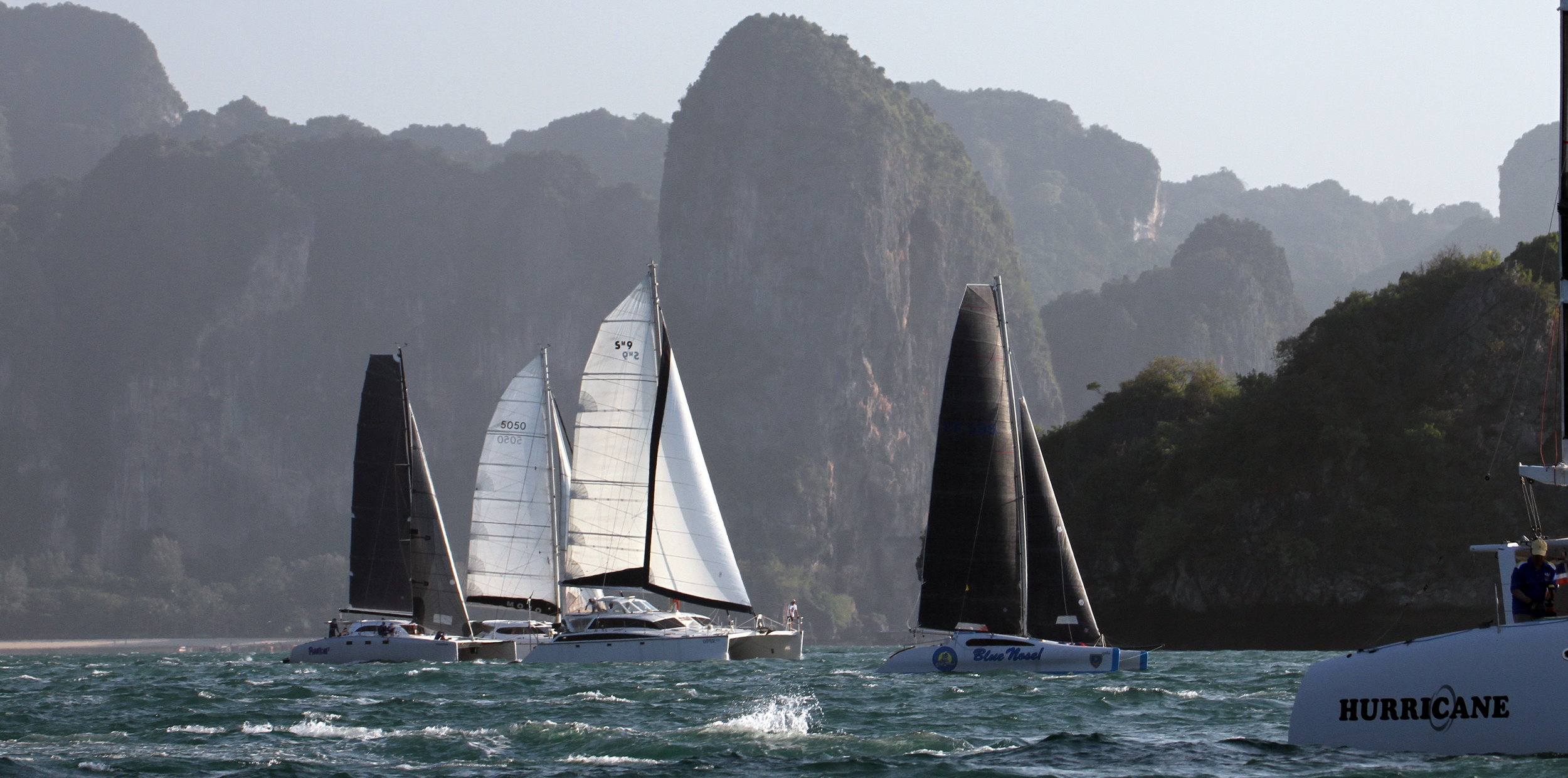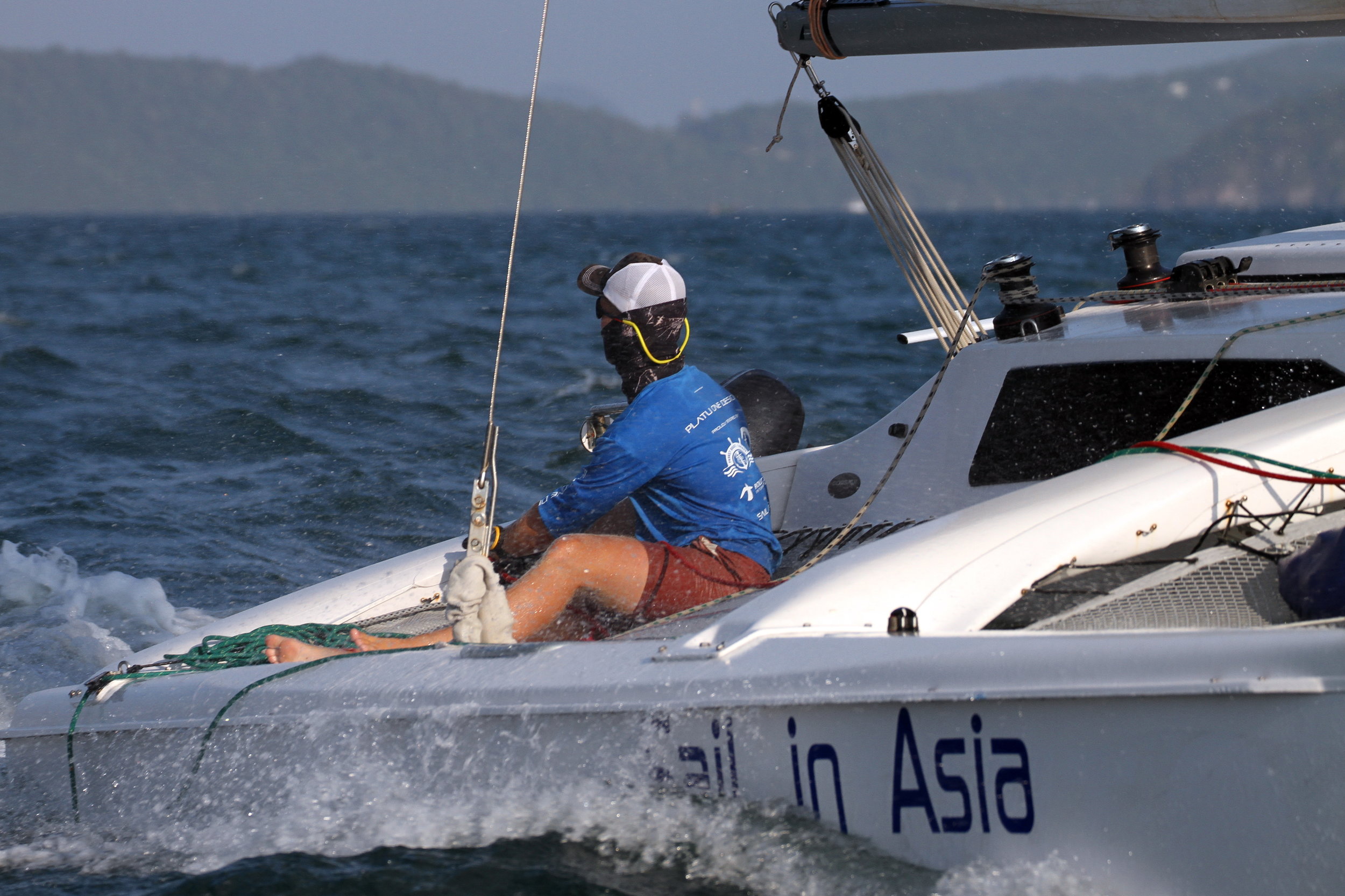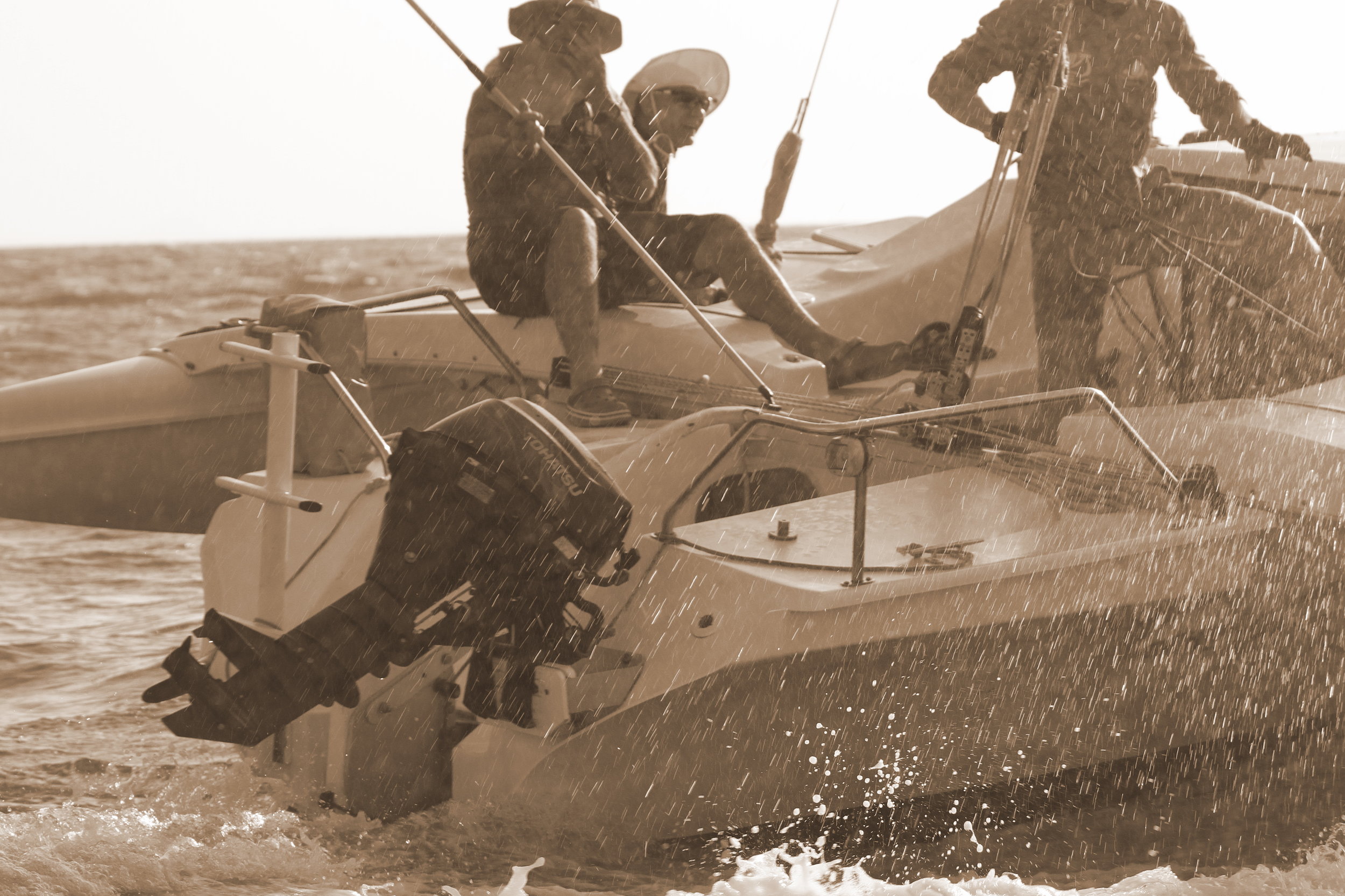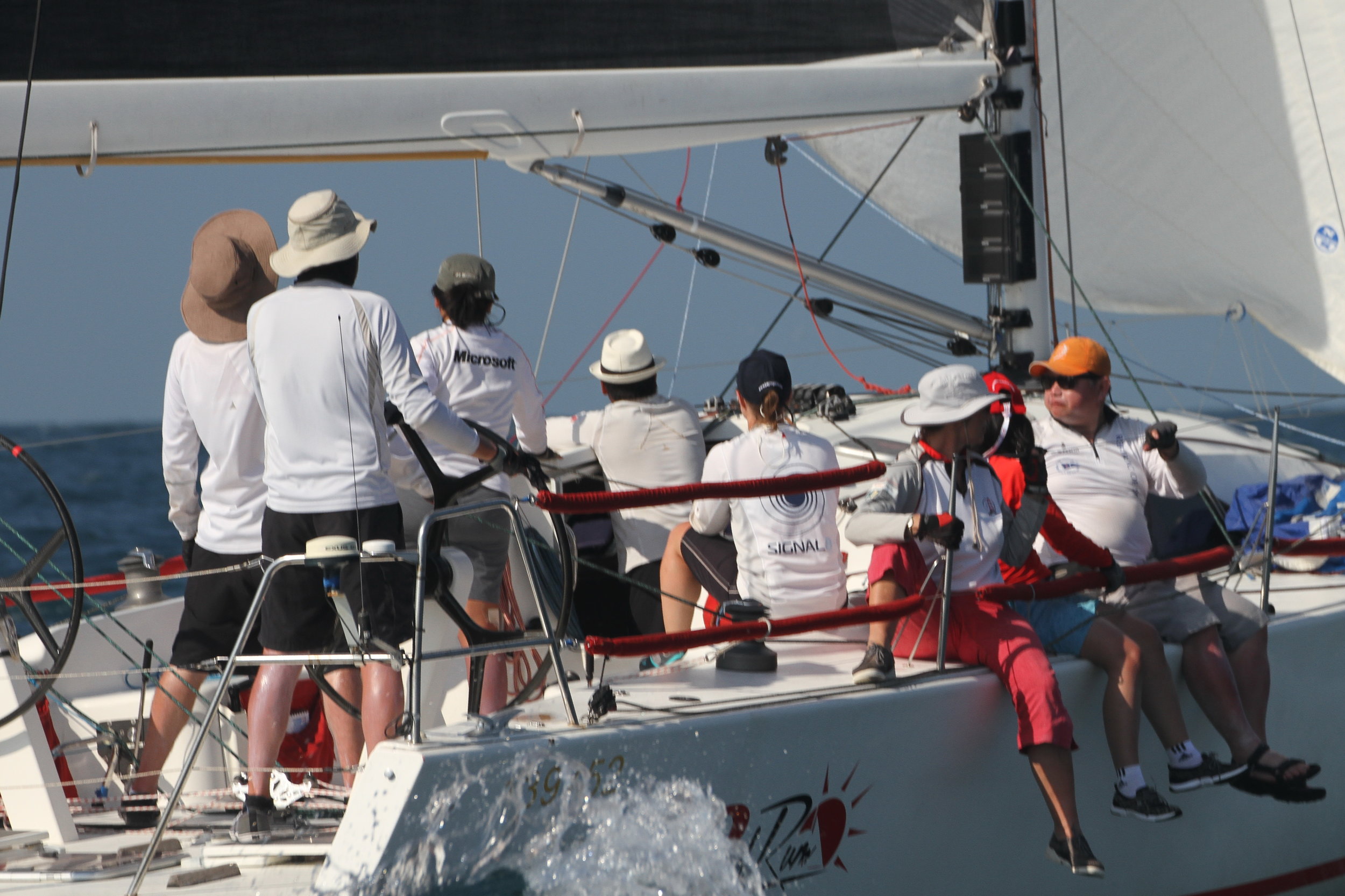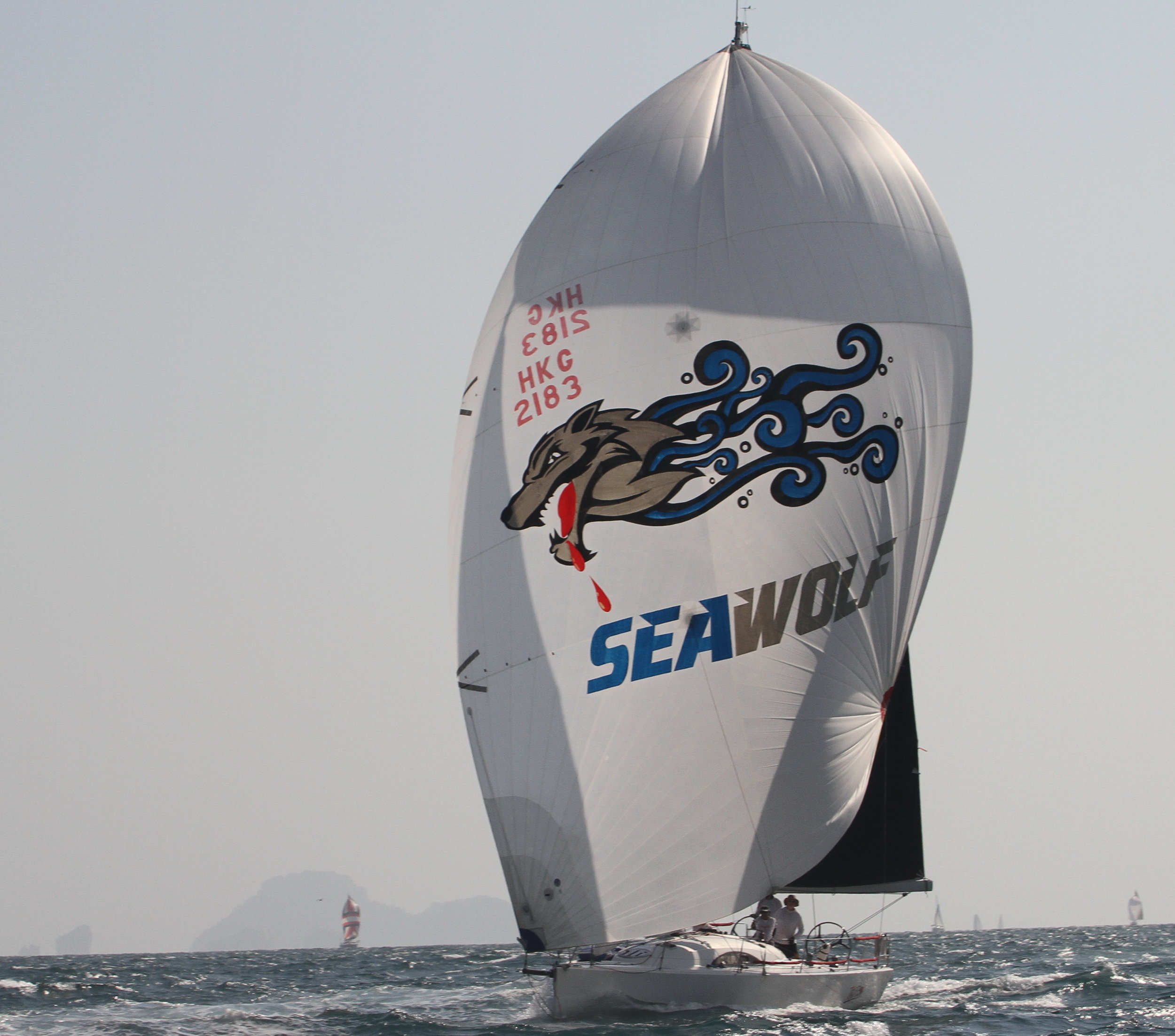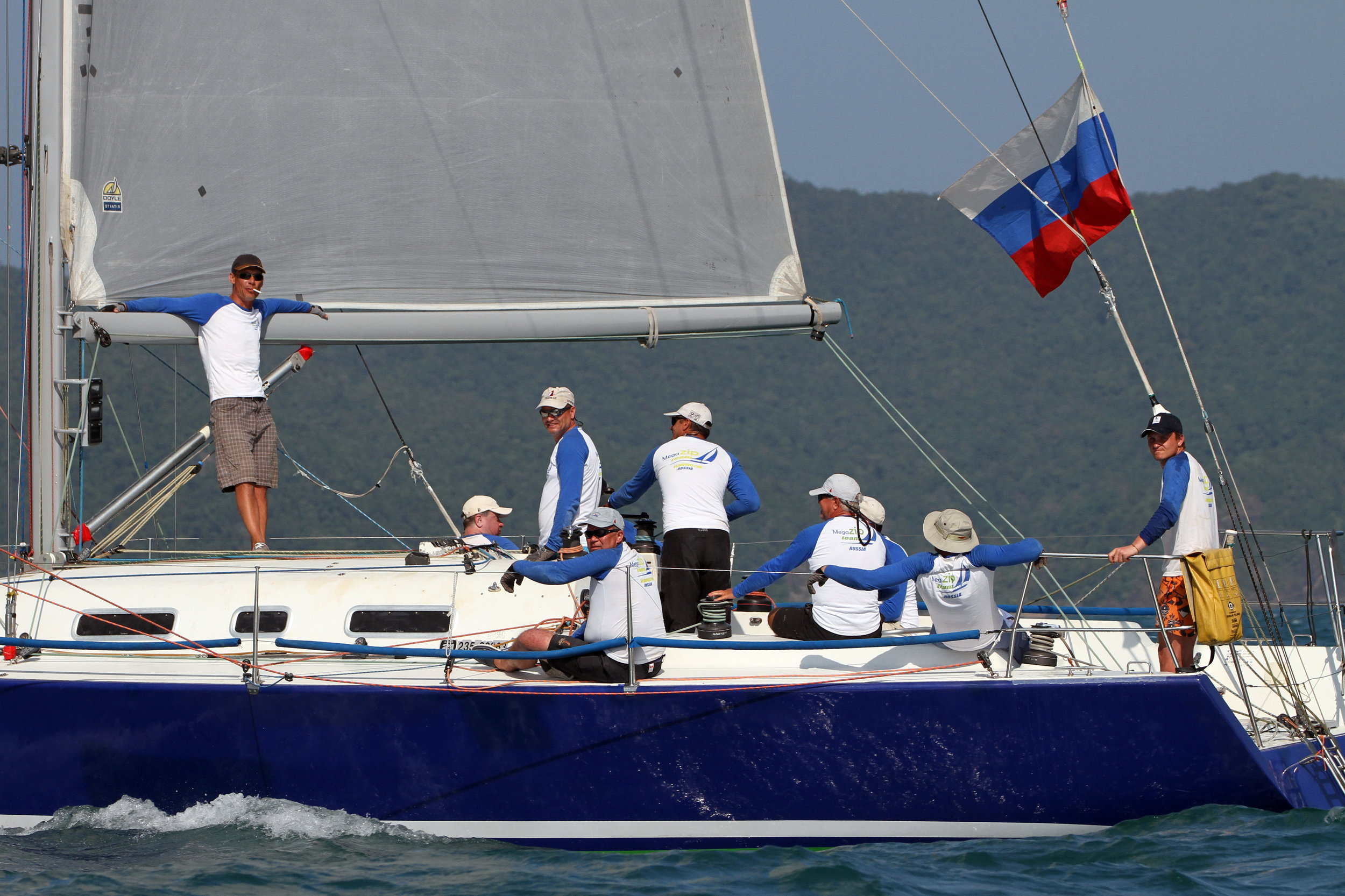 Simon James did a tremendous job as PRO setting the courses, manning the starts and keeping things in order. Kae Wattana and her Regattas Asia team made everyone happy on shore, providing plenty of good food and drink and good entertainment. Sean Getchell's Epic Charters stepped up and provided a superb committee boat, Hakuna Matata, and Captain Brent McInnis did great work steering the photographer's rib. A big shot out to Simon's team on the water—Susie, Kathy, Chandran & Eddie—as always, made sure all the starts and finishes were correctly posted and recorded.
Scott Murray